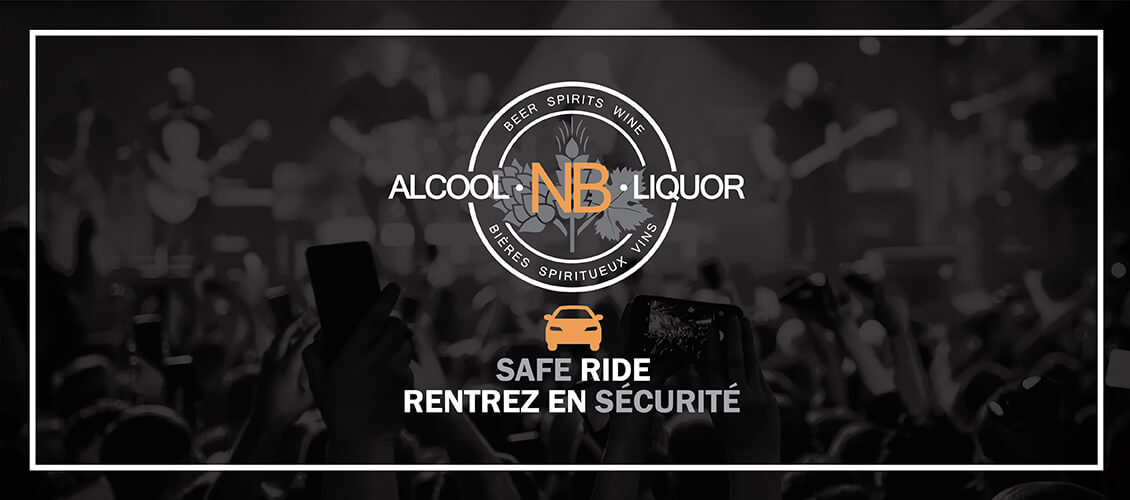 YOU CAN GET HOME SAFELY – FOR FREE!
We care about you and the safety of our communities. That's why our Safe Ride Program offers FREE transportation to get you home safely at ANBL-sponsored events.
Hop on one of our designated Safe Ride buses, taxis, or shuttles (the transportation changes depending on the event) at the end of your night at no charge to you and let us take care of the driving.
Look for us on the ground at many events around New Brunswick and plan to get yourself - and your crew - home safely.
We're proud to be your designated driver at the following upcoming ANBL sponsored events:
2023 WORLD POND HOCKEY TOURNAMENT
February 16 - 19, 2023
Plaster Rock
This year marks the 20th anniversary of The World Pond Hockey Championship in Plaster Rock. One of New Brunswick's leading winter sporting and tourism events for two decades, the event grows each and every year and is now host to 120 teams from all over the world. In addition to the hundreds of hockey enthusiasts that travel to Plaster Rock each February to compete, the event also attracts thousands of spectators and media to our province from all corners of the globe.
Safe Ride is proud to be on-site at The World Pond Hockey Championship and will be providing free transportation to help get you home safely. We will be set up in the evenings at the Pavillion from Thursday, February 16 to Saturday, February 18.
Please note: Safe Ride will be on site and providing free transportation in the evenings only.
We can't wait to see you there!
Fredericton Craft Beer Festival
March 11, 2023
Fredericton
Stay tuned for more details coming soon!
If you missed us at one of our previously sponsored events in 2022, stay tuned on where you can find Safe Ride in 2023!
Previously Sponsored Events: