EXPÉRIENCE something different
Exciting wines. Rare Spirits. Unique Beer. This is what you will find at the EXPÉRIENCE by/par ANBL boutique located in the heart of downtown Moncton at FiveFive Queen.
The store offers a specially curated portfolio including limited batches, vintages and highly sought-after products from specialized producers. With two new wine portfolios being released every six to eight weeks there is always something new to be found. Looking for something extra special? Visit the "Crème de la crème" collection room for something even more unique.
"We have something for everyone," says Leah Anderson, the store's manager. "It's not your everyday portfolio that's available in other ANBL locations. At the same time, we cover every price range and for every occasion." The boutique offers a personal touch – there are three product advisors who are well trained and can make recommendations on pairings and share tasting notes and fun facts about each of the products on site. "Our team really knows the products, and they really know their business," Anderson says. "They organize and guide the whole experience for the consumer."
What will you EXPÉRIENCE?
Looking for something truly unique and rare? Visit the Crème de la crème room.
The boutique also offers a selection of chilled wines and a collection of unique beer from New Brunswick and around the world.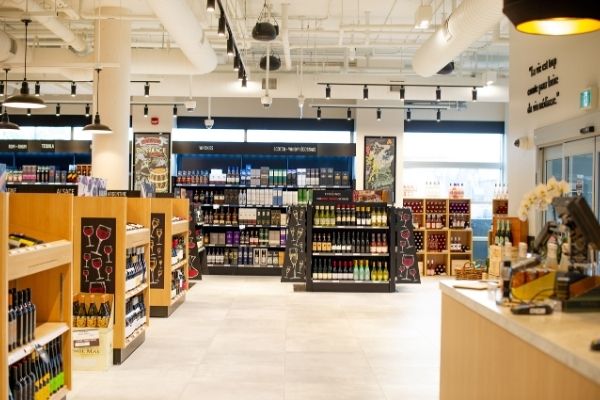 Exciting new wines and rare spirits are added every six to eight weeks at the boutique. Let the highly trained product advisors make a personalized recommendation for you.
Looking for some bubbly for a celebration? EXPÉRIENCE by ANBL has you covered.
Take a tour of the store:
Find the EXPÉRIENCE by/par ANBL Boutique at 55 Queen Street in downtown Moncton:
Store Hours:
Monday 10:00am - 7:00pm
Tuesday 10:00am - 7:00pm
Wednesday 10:00am - 7:00pm
Thursday 10:00am - 8:00pm
Friday 10:00am - 8:00pm
Saturday 10:00am - 8:00pm
Sunday CLOSED
Click
here
to learn more about the
EXPÉRIENCE
program.
---