Not all drinks are created equally!
Health Canada advises the following proper drink sizes, according to alcohol by volume:
BEER – 5% alcohol – 12 oz. / 355ml
CIDER – 5% alcohol – 12 oz. / 355ml
COOLER – 5% alcohol – 12 oz. / 355ml
WINE – 12% alcohol – 5 oz. / 150ml
SPIRITS – 40% alcohol – 1.5 oz. / 45ml
Just remember, the higher the alcohol, the smaller the serving size.
For more information on Health Canada's guidelines, please visit "Low Risk Drinking Guidelines"
White Wine Spritzer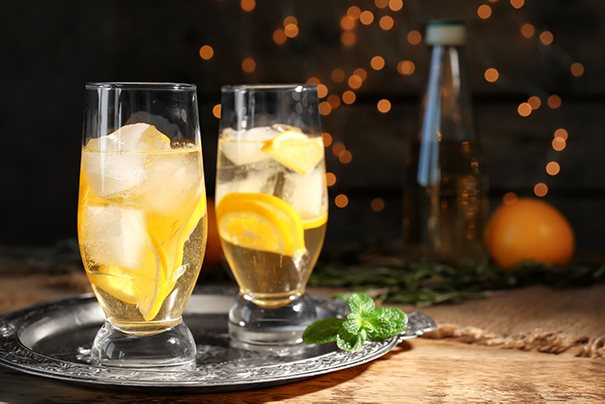 5 oz. aromatic white wine (Reisling or Gewürztraminer)
2 oz. club soda
Dash of orange bitters
In a large wine glass, top wine with club soda and bitters. Stir gently, and garnish with a lemon twist.
Mexican Hot Chocolate
1.5 oz tequila
6 oz. hot chocolate
½ tsp chili powder
Pinch of cinnamon
Mix hot chocolate powder with spices and stir in hot water. Add tequila and stir.
Raspberry Spritzer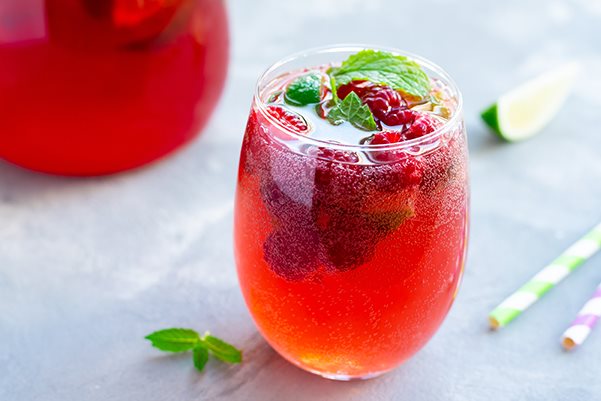 8 oz light beer
½ oz lime juice
6 large raspberries
1 tsp honey
In a cocktail shaker, add raspberries, lime juice, honey, and 2 oz light beer. Shake over ice until chilled. Pour into a glass and top with the remaining beer. Garnish with a raspberry.
Mocktails made right:
Arnold Palmer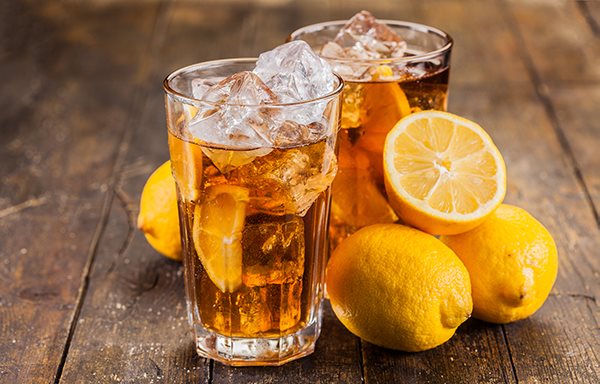 1 part lemonade
2 parts iced tea
Stir gently and top with ice. Garnish with a slice of lemon.
Pineapple-mint Mojito
10 fresh mint leaves
1 tsp sugar
¼ cup pineapple juice
Juice of ½ lemon
½ cup club soda
Muddle mint and sugar in the bottom of a shaker. Fill with ice and juices. Shake well and strain into a cocktail glass. Top with club soda and garnish with mint and lemon.
Tea Collins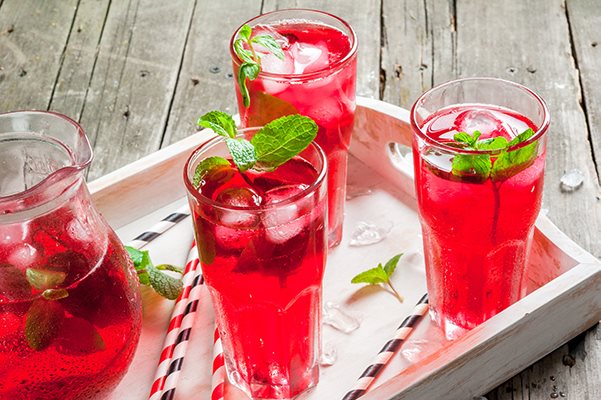 1 oz white cranberry juice
½ oz lemon juice
½ oz honey
2 oz chilled mint tea
1 mint sprig
Shake juices and honey in an ice-filled shaker. Strain into a cocktail glass and top with chilled tea and ice. Garnish with mint.