When it's cold like this, we can't WAIT for the comfort of home. There's nothing like the warm welcome of a steamy cup of hot cider. Most hard ciders taste amazing warm on their own, but we like to get creative with fruit and spices. Try some of the simple recipes below that use cinnamon, lemon, apple slices, and even rum, bourbon, or whisky. Follow the instructions carefully – boiling for too long can seriously mess with your creation's sweetness, consistency, and alcohol content.
Feel free to experiment with these recipes. Cider is very versatile, and pairs well with many classic winter spices and flavours. We would love to hear all about your recipe successes on Instagram @ANBL or #ANBL. Happy sipping!

APPLE & CINNAMON CIDER
1 cup apple juice
341 ml DRY cider
1 oz. gold rum
3 tbsp. cinnamon simple syrup*
1 tbsp. lemon juice

*Cinnamon Simple Syrup
*4 cinnamon sticks
*3/4 cup sugar
*1 cup water

Prepare cinnamon simple syrup: combine water, sugar and sticks in a medium saucepan. Heat until sugar has completely melted. Set aside and cool. In a shaker, combine apple juice, rum, syrup and lemon juice. Add two cups of ice and shake again. Pour into large wine glasses, top with dry cider and garnish with cinnamon.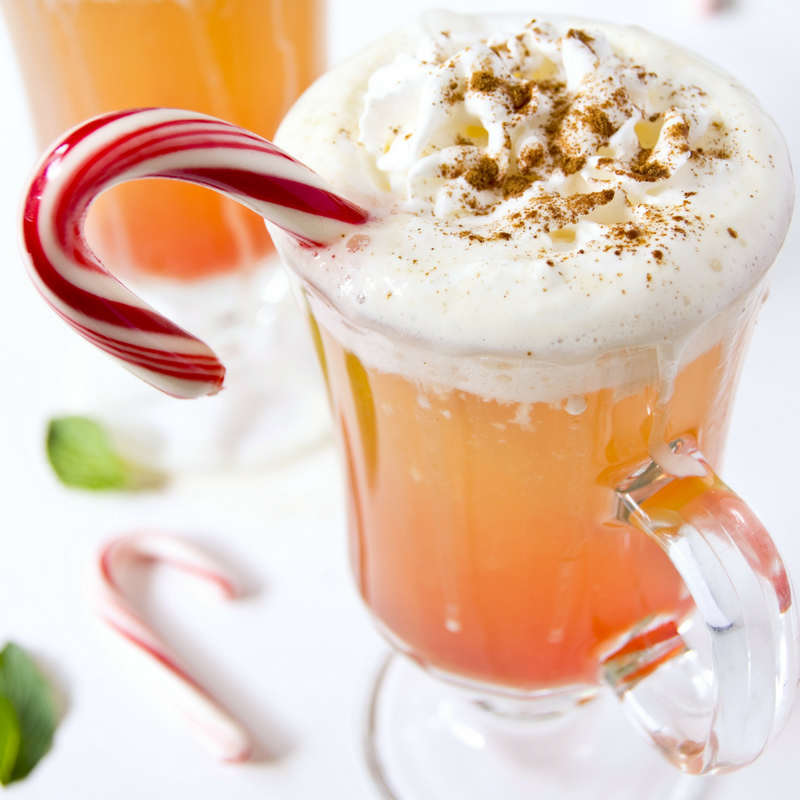 WARMING VANILLA CIDER
6 cups medium-dry cider
2 tbsp. packed brown sugar
1/4 tsp. nutmeg
1/4 tsp. vanilla extract
3 oz. bourbon (optional)
Whipped cream
Combine cider, brown sugar, nutmeg and vanilla in a medium saucepan. Gently simmer over medium-low heat for 15 minutes. Remove from heat, and add bourbon if desired. Divide among 6 mugs, and top each with a dollop of whipped cream.
WARMED OLD FASHIONED CIDER
2/3 cups SWEET cider
2 oz. whisky
2 dashes Angostura bitters
Apple slices, for garnish
Cinnamon sticks, for garnish

Combine all ingredients in a pot and warm before serving.