Spice-Y Cocktails
Sugar, spice, and everything nice! Pull on your best wool socks, your sexiest oversized flannel shirt, and put your home bar to work. These cocktails are winter warming wonders full of rich, wooly flavour. It's time to get cozy!
---
JUMP TO:
---
Rum cinna-sour
1 ½ oz amber rum
¾ oz lemon juice
¾ oz cinnamon simple syrup
1 egg white (optional)

Mix all ingredients in a cocktail shaker and dry shake (no ice) for 15 seconds. Add ice and shake again for 15 seconds. Strain into a rocks glass and garnish with a cinnamon stick.

Ginger Cider Cocktail
1 ½ oz whisky
1 oz ginger simple syrup
3 ½ oz dry hard cider
½ oz lemon juice
1 dash angostura bitters

Shake whisky, simple syrup, lemon juice and bitters over ice. Strain into a cocktail
glass with ice and top with cider. Stir well and garnish with an apple slice.

Espresso Martini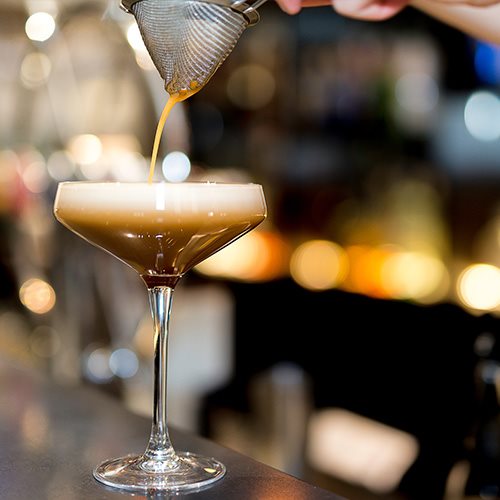 1 ½ oz Vodka
¾ oz Coffee Liqueur
1 oz espresso
½ oz simple syrup

Shake all ingredients over ice. Strain into a cocktail glass and garnish with coffee beans.

Pumpkin Spice Sangria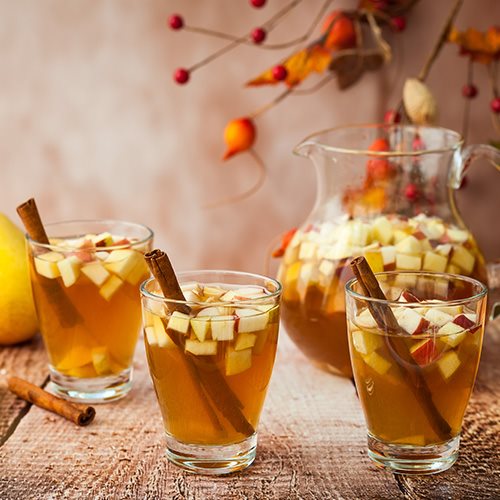 ¾ cup sugar
23 oz pineapple juice (1/2 a large can)
½ cup pumpkin pie filling
2 tsp pumpkin spice
5 cinnamon sticks
10 oz apple juice
3 bottles of Chardonnay
3 apples, sliced
Club soda

Mix the sugar and pineapple juice in a small sauce pan over medium heat until sugar dissolves. Pour mixture into a pitcher. Add remaining ingredients, except for the club soda and apple slices, and mix well. Allow the mix to chill overnight. When ready to serve, add apple slices and give it one last stir. Pour into glasses and top with club soda.
Apple Cider Fall Sangria
2 cinnamon sticks
2 apples, sliced
1 pear, sliced
1 orange, sliced
2/3 cup of pomegranate seeds
1 bottle of Pinot Grigio
2 cups of apple cider
½ cup brandy
¼ cup orange juice
2 tbsp lemon juice
Club soda

In a large pitcher, add your cinnamon sticks, fruit, wine, apple cider, brandy, orange and lemon juice. Stir to combine. Refrigerate for at least 3 hours, overnight is best. To serve, add mixture to glasses and top with club soda. Garnish with a cinnamon stick.

Classic Hot Toddy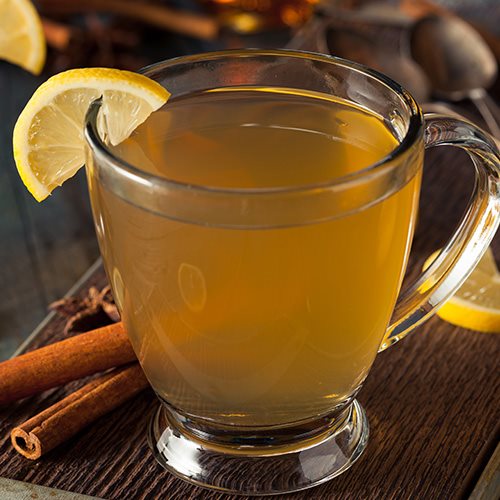 1 ½ oz whisky
½ oz honey
½ oz lemon juice
4-5 oz warm water

Mix ingredients in a mug and garnish with a lemon wheel.