It's that wonderful time of year when the whole world claims to be part Irish, if only for a day, with the burden of truth lying in their green shirts, green accessories, and sometimes even green face paint. Pubs, bars, and kitchens alike fill up with Boston Celtics fans while jukeboxes (remember jukeboxes?) get stuck on U2, the Cranberries, and Van Morrison.
Well, you don't have to go through all that trouble to show your appreciation for all things green. Instead, wow your friends and family with one of these cocktails inspired by St. Patrick's Day!
Editor's Note: If you still haven't found what you're looking for, add green food colouring.
Irish Mule
Ingredients
2 oz Irish whiskey
6 oz ginger beer
1 lime (half juiced, half sliced)
mint sprig (optional)
ice
Instructions
1. Fill a copper mug (or any glass) with ice.
2. Add whiskey and lime juice, then ginger beer.
3. Stir, and garnish with lime slices and mint.
Make it with:
The Alannah Myles (aka Black Velvet)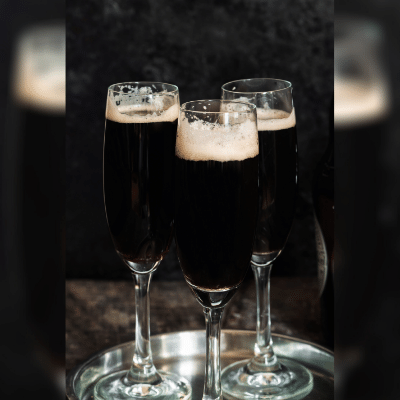 Ingredients

3 oz stout
3 oz sparkling white
Instructions
1. Half-fill champagne flute with beer.
2. Hold an upside-down spoon over the glass and pour champagne over the spoon on top of the beer. (This is called floating, and adds the illusion of a foamy head on the beer.)
Make it with:
Spiked Irish Cider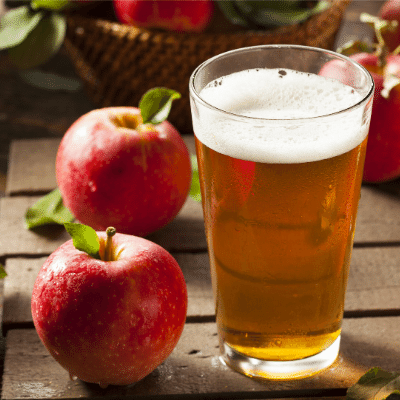 Ingredients
1.5 oz Irish whiskey
1 oz apple brandy (optional)
½ - 1 oz fresh lemon juice
6 oz (1/2 bottle) hard cider
1 apple, sliced
Preparation
1. Separately mix whiskey, brandy, and lemon juice, then divide between two tall, ice-filled glasses.
2. Add the cider and garnish with the apple slices.
Make it with:
Patrick's Saintgria (Irish Whiskey Sangria)

Ingredients
1 green apple, cubed
2 green pears, sliced
1 cup raspberries (optional for colour)
2 kiwis, peeled &sliced
1 cup green grapes
2 large limes, sliced
mint leaves (or other optional garnish)
4 tablespoons sugar
1 bottle white wine
½ cup Irish whiskey
¼ cup lime juice
1 cup club soda
Instructions (serves 6)
1. Slice and chop the fruit and place a pitcher with the lime juice
2. Add sugar to the whiskey and stir, then pour over the fruit.
3. Add the wine and stir; let sit for one hour.
4. Finally, add in the club soda and mix (you may want to stir the club soda first to reduce fizziness)
Make it with:
Lucky Beergarita

Ingredients
1 oz Tequila
1-2 oz Lime juice
6 oz Irish Lager
Instructions
1. Salt the rim of the glass.
2. Add ice to a glass, then add the ingredients.
3. Garnish with a lime wedge.
Make it with: