Serragrilli will be coming to Canada for the first time! And you can get your hands on a bottle exclusively at the Salisbury Depot.

This beautiful Barbaresco wine comes from the famous Piedmont region in Italy, one of the most generous in the world in terms of quality and variety of wine production. The presence of valleys and hills create a different microclimate, the continental climate has distinct seasons, allowing the grapes to enhance their aromas which are particularly elegant and intense.

The winery has been family farmed for over four generations and was designated a UNESCO world heritage site in 2013. Everything at the vineyard is picked by hand and uses zero chemical pesticides. Eco-friendly practices are a priority for the vineyard. Focus is put on protecting the biodiversity and natural landscape of the area by protecting and employing pollinators and birds native to the region.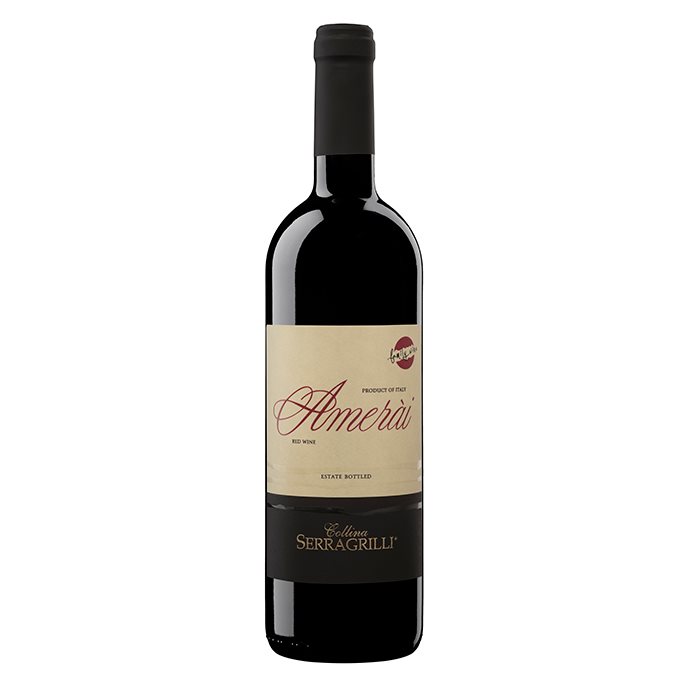 Grape : 40% Barbera d'Alba, 30% Pinot Noir, 20% Dolcetto d'Alba & 10% Freisa
Tasting Notes: Floral scents and freshness, then cherry and small red fruits with tiny vanilla. Warm, long and very smooth. Soft tannins with a very balanced acidity.
Drink now or cellar for 2 to 4 years
$22.79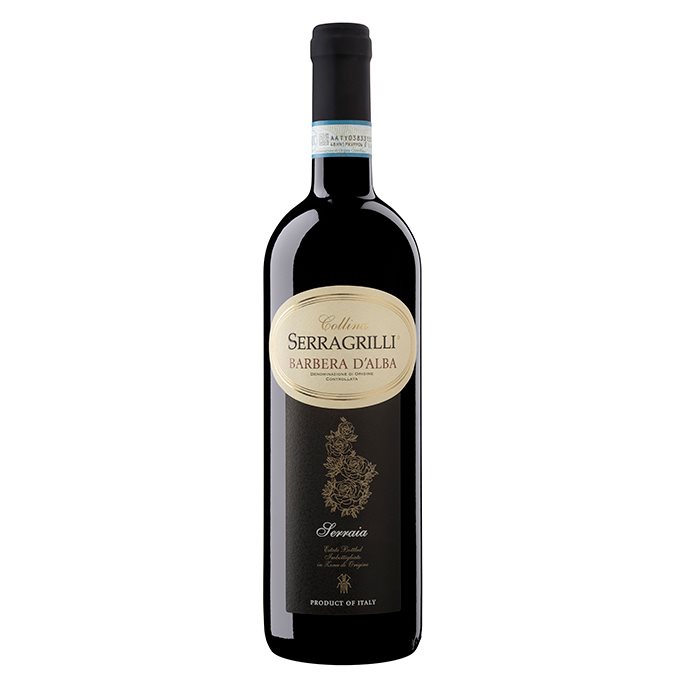 SERRAGRILLI BARBERA D'ALBA SERRAIA DOC 750ML
Grape: 100% Barbera
Tasting notes: Good body, soft tannings, well balanced acidity controlled by the low yield per plat with hints of ripe cherries and red berries, very pleasant.
Drink now or cellar for 2 to 4 years
$24.79

SERRAGRILLI BAROLO LA TUR DOCG 750ML

Grape: 100% Nebbiolo
Tasting Notes: Ruby red color with orange reflections, strong but elegant tannins with a good acidity. Scent of spices like white pepper, leather, tobacco.
Drink now or cellar for 5 to 9 years
$55.79

SERRAGRILLI GAVI DI GAVI NAJE DOCG 750ML
Grape: 100% Cortse
Tasting Notes: Light yellow color, medium body with a crispy freshness and good minerality
Drink now or cellar 1 to 2 years
$25.79

SERRAGRILLI LANGHE ROSSO GRILLOROSSO DOC 750ML
Grape: 45% Nebbiolo, 45% Barbera & 10% Cabernet Sauvignon
Tasting Notes: Hints of spices and black pepper with herbaceous scent.
Drink now or cellar 4 to 8 years
$29.99


SERRAGRILLI MOSCATO D'ASTI DOCG 750ML
Grape: 100% Moscato
Tasting Notes: Straw yellow color with a good perlage and foam, scents of peach and apricot
Drink now or cellar 1 to 2 years
$24.79