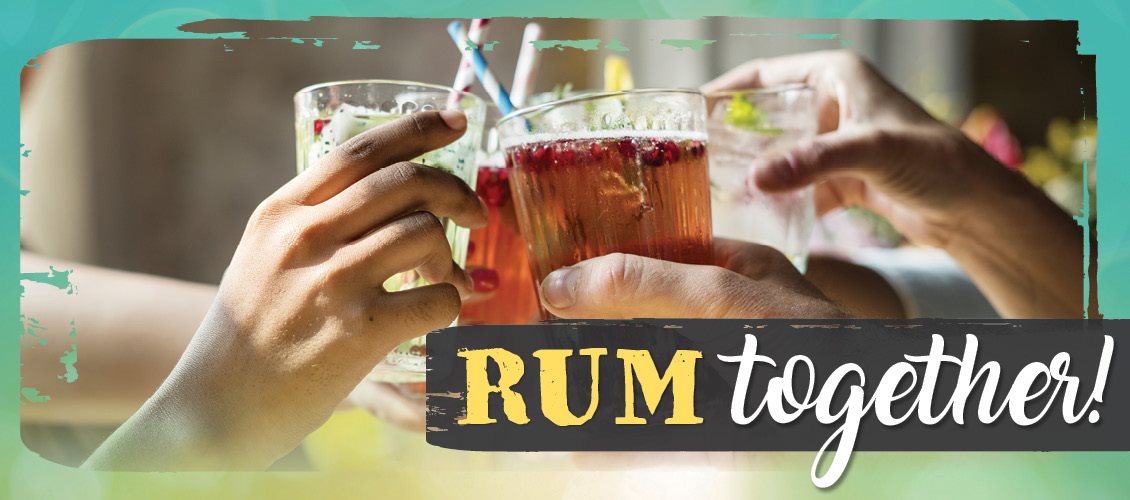 New Brunswickers have always enjoyed a chance to get together. Just add a few musical instruments and a bottle of rum… and I don't think we have to tell you what happens next.
Here are a few new ideas for that bottle to take it beyond just rum and Coke. Make your next get together a rum together!
Jamaican Stormy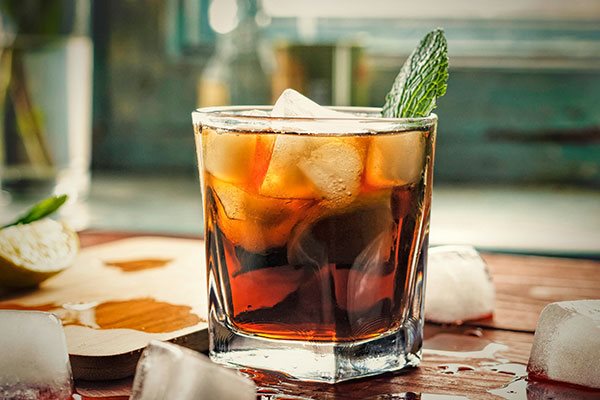 2 oz. Appleton Estate Rum Signature Blend
3 oz. ginger beer
Fresh lime juice
Squeeze the limes into a highball glass, pressing them with a muddler. Add ice and build remaining ingredients into the glass and stir.
Make it with:
Appleton Estate Rum Signature Blend 750ml
Subtle scents of brown sugar, light spice, dried fruits and orange peel. Rich flavours of toasted honey wheat bread and refined sugar. Finishes as serenely as it started.
SAVE $2.50
NOW $26.49
BACARDÍ BATISTE
2 oz. Bacardi Carta Blanca Rum
1.5 oz. Grand Marnier
4 drops Angostura® bitters
Pour the rum and Grand Marnier® into a cocktail shaker, half-filled with ice cubes. Fill the other half with crushed ice and shake vigorously. Fine strain the mixture into a chilled martini glass. Finish off by carefully adding the bitters.
Make it with:
Bacardi Carta Blanca Rum 750ml
The original, mixable, light-bodied rum. Aged between one and two years in carefully selected oak barrels, then blended and passed through a second charcoal filtration achieves maximum clarity, characteristic of Bacardi smoothness.
SAVE $1.50
NOW $25.29
ELECTRIC SHARK

1/2 oz. Captain Morgan Original Spiced Rum
1 oz. Blue Curacao
2 oz. pineapple juice
Top with ginger beer
Combine rum, blue curacao, and pineapple juice in a cocktail shaker. Shake and strain into a tall glass filled with ice. Top with ginger beer and garnish with mint leaf.

Make it with:
Captain Morgan Original Spiced Rum 750ml
Soft, mildly spicy aromas with notes of wood shavings, vanilla and biscuit, this rum is slightly sweet, medium-bodied and richly textured on the palate. Mellow flavours of lightly spiced fruit and vanilla invite a pleasant warm spice on the finish.
$29.99
BLACK MOJITO


2 oz. Kraken Black Spiced Rum
2 slices lime
Muddled mint leaves
1 tbsp sugar
Top with soda
Muddle mint leaves in the bottom of a tall glass. Fill with ice and stir in all other ingredients.
Make it with:
An imported black rum from the Caribbean blended with 11 spices, including vanilla, cinnamon, lime and clove.
SAVE $2.50
NOW $28.79