It's getting hot in here! New Brunswickers relish the opportunity to sit by a bonfire, relax under the sun, and fire up the BBQ. Explore 6 of our favourite summer recipes below that use wine, beer, spirits and cider in creative ways!
CIDER BBQ SAUCE
2/3 cup brown sugar
1/2 cup Strongbow Dry Cider
1/2 cup white vinegar
1/2 cup tomato paste
2 tablespoons yellow mustard
2 tablespoons chili powder
1 tablespoon freshly ground pepper
1 teaspoon salt
1 teaspoon onion powder
1 teaspoon garlic powder
1/2 teaspoon ground ginger
Combine all of the ingredients in a saucepan and bring to a boil over medium heat. Reduce heat to low and simmer the sauce for 30 minutes, stirring often.
Pairing:
Pair this Smokey BBQ sauce with a the new Ground State Cold Hard Coffee ($3.99)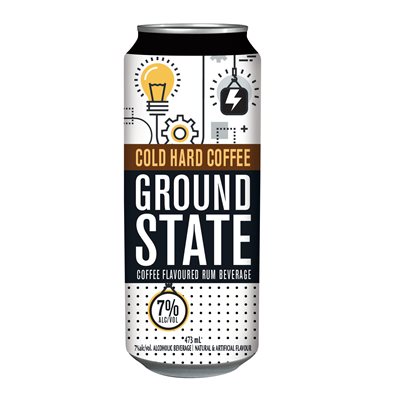 BBQ CIDER SALMON
1 cup Ernest Cider Dry
1 tablespoon honey
1 teaspoon Worcestershire sauce
Fresh Dill
2, 6 ounce salmon filets
In a small sauce pan, combine cider, honey, and Worcestershire sauce over medium heat. Bring to a boil, reduce heat and simmer for 12-15 minutes or until sauce has reduced by half. Brush sauce onto salmon filets and place on grill for 10-12 minutes. Garnish salmon with fresh dill.
Pairing:
Pair this delicate and slightly sweet salmon with a lighter pinot noir like Chateau St Jean Pinot Noir ($20.99)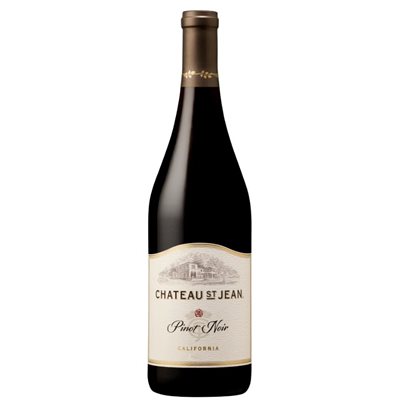 Garlic Sriracha Beer Steamed Mussels
½ cup unsalted butter
5 cloves garlic, smashed
1 teaspoon salt
½ teaspoon smoked paprika
1 teaspoon sriracha
1 cup pale ale
½ cup chicken broth
1 lbs mussels, cleaned
In a large pot or deep skillet add the butter and cook until melted. Stir in the garlic, salt, paprika, sriracha, beer and chicken broth, stir to combine and bring to a low simmer. Add the mussels, cover and allow to cook until mussels have opened, about 5 minutes. Discard any that didn't open. Serve with crusty bread.
Pairing:
Pair these beer-infused mussels with a Riesling like See Ya Later Ranch Riesling VQA ($20.99). And for the beer lovers: cook with, and sip on, Moosehead Pale Ale.
Beer Steak
4 (1/2 pound) rib-eye steaks
2 tablespoons sea salt
2 tablespoons lemon pepper
2 cans beer of choice
Place the steaks in a large, shallow container with a lid. Season each side of the steaks with the salt and lemon pepper. Gently pour the beer over the steaks (making sure the seasoning doesn't wash off). Cover, and refrigerate for 1 to 2 hours. Preheat grill for high heat. Lightly oil grill grate. Place steaks on grill, and discard beer marinade. Cook for 5 minutes per side, or to desired doneness.
Pairing:
This simple recipe lets the beef speak for itself. Pair it with a savoury Syrah like Chateau Ste Michelle Columbia Valley Syrah ($24.99), or Murphy's Stout ($4.99) (for the beer lovers).
Gin and Juice Marinated Chicken
This in a new take on an school classic. Instead of sippin' on Gin and Juice try it as a marinade next time you fire up the grill!
2 cups Gin (we suggest Tanqueray London Dry, now $27.29 save $2)
1 ¼ cup orange juice
¾ cup olive oil
¼ cup soy sauce
½ cup white sugar
¼ cup brown sugar
½ a bulb of garlic (approximately 5-6 cloves) diced
4 tsp orange zest
1/3 tsp cayenne pepper
Salt and pepper to personal taste
2 sprigs thyme
Whisk ingredients together pour over chicken. Refrigerate for 4 -6 hours before grilling.
Pairing:
Gerard Bertrand Cotes des Rose Rose ($19.99)
Bacon, Onion and Garlic Whisky Sauce
Bacon? Check. Whisky? Check. Caramelized onions and garlic for good measure? Check. You don't need to have blonde hair and a ridiculous shirt to know that this burger is going to take you to flavour town.
16 strips of your favourite bacon
1 large yellow onion
½ large red onion
2 cloves garlic minced
2 oz whisky (we suggest Wayne Gretzky No99 Red Cask Whisky, now $37.00 save $1.50)
1 cup brown sugar
2 tsp ketchup
2 tsp Worcestershire sauce
2 tsp black pepper
¼ tsp cayenne pepper
¼ tsp paprika
In a large pan cook your bacon. Once cooked through, remove the bacon and set aside. In the same pan brown onion and garlic together for about 5 minutes. Add dry ingredients and cook for another 2 or 3 minutes. Add liquid ingredients and reduce for another 3 minutes or so, adding the bacon back into the pan. Leave to simmer for about 5 minutes then serve on top of your favourite burgers with a cocktail on the side.
Pairing:
Try it with No 99 Wayne Gretzky Cabernet Merlot ($17.49)