The air may have a little nip to it but that doesn't mean all the best parts of summer are over just yet. This is the time of year New Brunswick is flush with wonderful, fresh ingredients for all our favorite dishes and for some new favourite drinks!

Blackberry Crush
2 oz bourbon
2 lime wedges
6 mint leaves
4 blackberries
1 tsp sugar
1 oz club soda
Ice
In shaker, combine mint leaves, blackberries and lime wedges. Muddle these together until crushed. Add bourbon, sugar, ice, and shake for around 10 seconds. Pour the full contents into a glass, without staining, and top with splash of club soda. Garnish with mint and blackberries if desired.
Spa Day Mule
2 oz vodka
One lime, cut into wedges
4 mint leaves
2 slices of cucumber, peeled
6 oz ginger beer
In a shaker, muddle the lime wedges, mint leaves and cucumber slices. Add vodka and a handful of ice. Shake for around 10 seconds and pour into a copper mug. Top with Ginger beer and garnish with mint, lime and cucumber if desired.
Make with: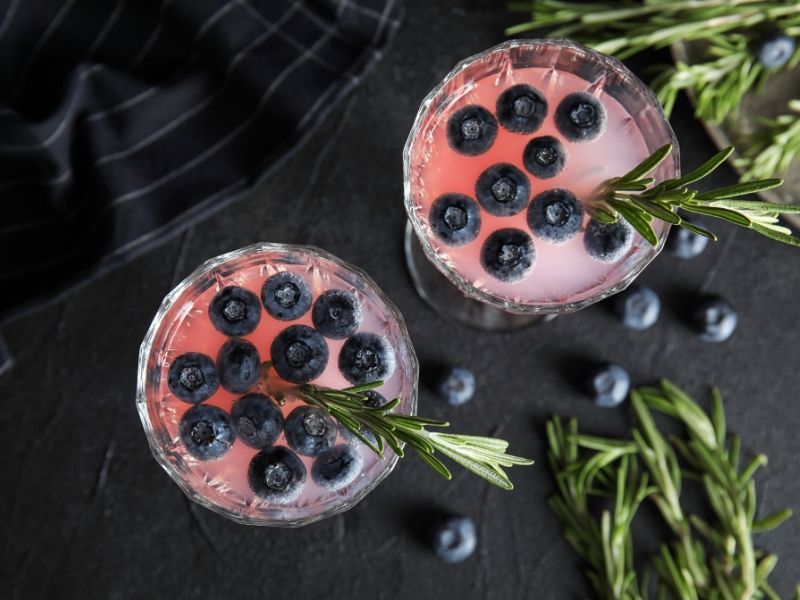 September Spritz

1/4 cup fresh New Brunswick blueberries
1 sprig rosemary
2 oz gin
2 tsp sugar
3 lemon wedges
Club soda
Ice
In a shaker, muddle blueberries, lemon wedges, and rosemary. Add vodka, sugar and ice and shake for 30 seconds. Add ice to glass and strain mixture over top and add and splash of club soda. Garnish with rosemary and blueberries if desired.
Make it with:
Garden Punch

Serves 6-8
4 cups seedless watermelon
1/3 cup fresh basil
8 oz rum
Place basil and watermelon in the blender and puree until smooth. Strain mixture into a pitcher and add the rum. Stir and serve over ice. Garnish with basil and enjoy!
Make it with: