Navigate to:
EXPÉRIENCE : Piedmont

EXPÉRIENCE Homepage
Some may already be missing the warmer temps and beach days, but for a lot of people, Fall means new routines, beautiful colours, sweaters and all the spices! This is the time for warm cocktails and harvest flavours. And believe it or not, there's more to life than pumpkin spice (though we did include one for all you PSL lovers out there). We've gathered a selection of our fall favourites that will quickly become your new faves...everything from a truely Canadian maple cream to a smoked vanilla whisky.

750 ml
$31.99

Canadian whisky with flavours of maple syrup and delicious wild blueberries.

Pour it over pancakes during your next brunch.

Made with wild blueberries from Lac St. Jean, Quebec.

Enjoy it on the rocks.
700 ml
$31.49

A Sloe Gin with exceptional balance that's warming on the palate. Aromas of plum, hints of almond and frangipane followed with delicious fruity notes from the wild-foraged berries.

Enjoy a classic Canadian Caesar after your next whale watching adventure.

Made in Pictou County, Nova Scotia, this vodka is made with premium ingredients in small batches.

Top with sparkling wine and celebrate with a Slow Royale.
750 ml
$25.49

A burst of vanilla bean followed by a sweet kick of smoke completes one of the smoothest finishes around, your only reaction is to keep on sippin'.

Not willing to let summer go? Try a Smoked Vanilla Milkshake to transport you back to the beach.

Revel Stoke Whisky was inspired by the tradition of rugged Canadian outdoors-men customizing their rye whisky with unique blends of vanilla and spices.

Smoked Vanilla Milkshake: 1/2 c milk + 1/2 fresh vanilla bean, split and seeds scraped + 1 3/4 c vanilla ice cream + 1 1/2 oz Revel Stoke Smoked Vanilla Whisky
Combine all ingredients in a blender until smooth.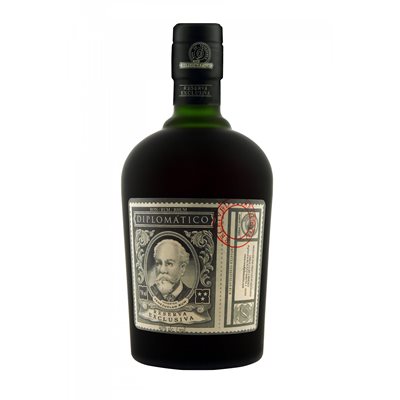 750 ml
$59.99


Aromas of maple syrup, orange peel, brown sugar and liquorice. Flavours of sweet toffee fudge, vanilla and a deeper note of syrupy ginger.

A relaxing night around the fire.



Distilled in the Planas Valley in Venezuela - located at the foot of the Andes mountains, surrounded by sugar cane fields.
Sidecar:
2 oz Ron Diplomatico Exclusiva Rum + 1 oz Cointreau + 3/4 oz lime juice
Add everything to a cocktail shaker filled with ice. Shake and strain into a cocktail glass with a sugared rim.
750 ml
$29.99

Aromas of buttercream, maple syrup and a touch of milk chocolate. A rich and creamy texture with flavours of caramel fudge, maple syrup and vanilla.

Perfect for an after Thanksgiving dinner night cap.

Sortilège is derived from an authentic recipe developed by the descendants of the first settlers of Quebec.

Sortilège Coffee:
1 oz Sortliège Maple Cream + Hot Coffee + Whipped Cream
In a coffee cup, add Sortilège Maple Cream and top with hot coffee. Stir to combine. Top with whipped cream and garnish with a maple cookie.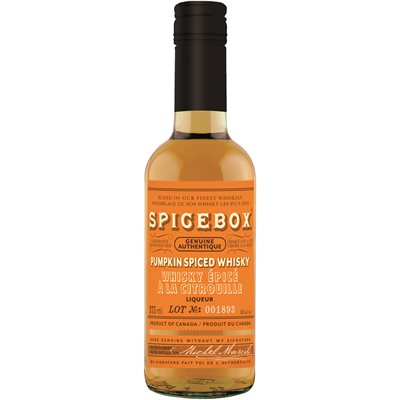 375 ml
$16.99

Aromas of pumpkin pie, nutmeg and butterscotch. Flavours of pumpkin pie filling, sweet butterscotch and nutmeg. It's pumpkin pie in a glass!

Warming up after taking the kiddos trick or treating.

Spicebox was inspired by crafty-prohibition era Canadian entrepreneurs who would smuggle contraband cargo in wooden barrels marked "SPICES". They knew it was the perfect camouflage and that the aromatic spices would infuse the Whisky with delicious flavors, creating something extraordinary.

Warm Pumpkin Spice Cocktail:
1 oz Spicebox Pumpkin + 1 c hot apple cider + Juice of 1/2 an orange + Splash of bitters
Rim a coffee mug with cinnamon sugar. Add Spicebox Pumpkin, oranage juice and bitters. Stir to combine and top with hot apple cider.