Navigate to:
EXPÉRIENCE : Find Your Pearl

EXPÉRIENCE Homepage
Celebrities and alcohol have a long history - look at Frank Sinatra and Jack Daniel's. They enjoy their cocktails and celebrations as much as the next person (sometimes too much). Love them or hate 'em, celebrities have influence, so is it any wonder that everyone from musicians to athletes to movie stars are getting into the alcohol game? Enjoy some of our new favourites in this EXPÉRIENCE release.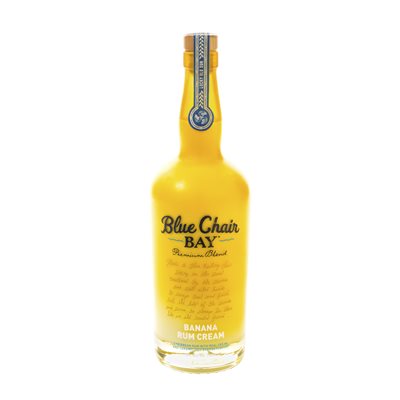 750ml
$32.99

A blend of ripe banana flavour with caramel and vanilla notes. This rum cream is the perfect base for no-pressure cocktails, from frozen tiki drinks to sophisticated daiquiris. Its gentle sweetness makes it a treat on the rocks, too.

On the deck watching the sunset, dreaming of your feet in the sand.

Kenny Chesney was lounging on a beach in the U.S. Virgin Islands enjoying the view when he asked himself, "How can I bottle this up?" and Blue Chair Bay was born shortly after. These rums are beach made and beach aged.

Smooth Sailor: 2 oz Blue Chair Bay® Banana Rum Cream + 4 oz pineapple juice + 1 oz cream of coconut + 1 oz orange juice + 1 cup ice. Blend all ingredients together and garnish with a slice of pineapple.
750ml
$44.99

Spicy flavours with notes of wood, sweet anise and floral tones. Hints of dark chocolate, strawberries, rum torte and gentle hints of nutmeg. Big and smooth with a smoky finish.

Watch the Preakness as part of the Triple Crown because Larry loves horses.

Larry Robinson (nickname "Big Bird" because of his size) played 20 seasons in the NHL, the majority of those with the Montreal Canadiens. His name appears on the Stanley Cup 19 times as a player/coach/scout.

L'Habitant: 2 oz J.P. Wiser's Alumni Larry Robinson + 1/2 oz maple syrup + 1/2 oz lemon juice + 2 Dashes Angostura bitters. Add all ingredients to a shaker filled with ice. Shake and strain into a rocks glass. Garnish with a lemon twist.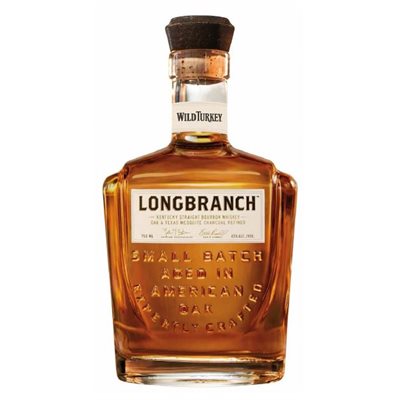 750 ml
$54.99


Aromas of toffee, oak and spice with flavours of caramel, citrus and smoke. Refined with Texas Mesquite and oak charcoals, this unique method deepens the flavour and complexity of the whiskey. The result is an exception bourbon with subtle hints of smoke and spice.
Watching the movie Matthew won an Oscar for: The Dallas Buyer's Club.


Matthew McConaughey has served as Wild Turkey's creative director for a few years before diving into the creation of his very own bourbon. Mixing Mesquite flavours from his home state of Texas with Kentuckey traditions, Longbranch was born.
Enjoy it neat just like Matthew does.
750 ml
$59.99

Aromas of stone fruit, oak and subtle chocolate notes. Smooth flavours of caramel and spice with a velvety finish. This polished spirit is made from locally sourced grains and rested in Icewine casks.

After a round of the Great One's other passions: golf.

Wayne Gretzky has the same commitment to greatness for wine and whisky production that he did for hockey. The understanding that it takes a team of truly passionate players to create world-class results. And the belief that a loonie buried in the ice can always bring a little extra luck.

Better Butter Root Beer: 1 ½ oz Ice Cask Whisky + 2 tbs. pumpkin puree + 1 tsp. vanilla extract + 2 shakes of cinnamon + 4 oz root beer. Add all ingredients except root beer to a shaker filled with ice. Shake and strain into a highball glass filled with ice. Top with your favourite Root Beer, and garnish with a shake of cinnamon.