Navigate to:
EXPÉRIENCE: South America

EXPÉRIENCE Homepage
Big and bold flavours are lovely on the rocks or well mixed into a cocktail. Warm sunny afternoons call for a Pink Refresher cocktail made with Beefeater Pink gin. If you're watching the sunset in your backyard, kick back with a Sicilian Sunset cocktail made with Whitley Neill Blood Orange gin. If you are more into straight up on ice, enjoy these limited sections of spirits, bourbon, rye, scotch, or vodka.

750 ml
$69.99

Aromas of toffee, toasted oak, and vanilla give way to orange zest, peppery spice, and even a hint of coffee. A wonderfully engaging, sherry-finished rum that is delicious and endlessly sippable!

Friday night cap after a long week

Bumbu XO is aged up to 18 years in American bourbon barrels then finished in Spanish white oak sherry casks made from Spain's Andalusia region.

On the rocks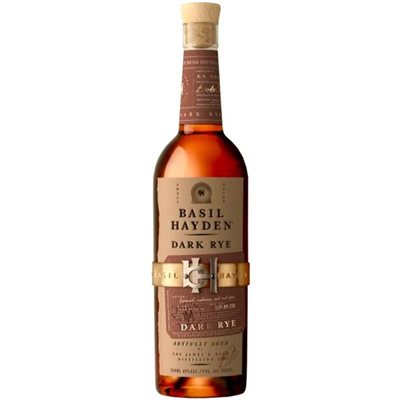 750 ml
$59.99

Complex blend of caramel, dried fruit, and oak with back notes of spice and a rounded mouth feel.

Sipping by the fire after a long day of landscaping.

It all begins with Kentucky Rye, providing a firm foundation of spice, oak, dried fruit and subtle molasses undertones for this release to build upon. From there, Canadian Rye from our award-winning Alberta Distillery is skillfully layered in. A touch of California Port, and its complementary notes of ripe fruit.


On the rocks
750 ml
$44.99
Bright, zesty aromas head up a clean, citrus Gin. A sweet fruit burst of Sicilian Blood Oranges offers a smooth crisp taste of the Mediterranean sun.

While relaxing watching the sunset

Whitney Neill is an award winning Distiller and family with a fascination for crafting spirits since 1762.

Sicilian Sunset: 50ml Whitley Neill Blood Orange Gin, 50ml fresh orange juice, 25ml fresh lime juice, 10ml runny honey, 1 Slice of orange zest or dehydrated orange wheel. Add the Whitley Neill Blood Orange Gin, fresh orange juice, lime juice and honey to a cocktail shaker. Shake hard and double strain the liquid. Pour into a martini or coupette glass. Garnish with orange zest or a dehydrated orange wheel.
750 ml
$32.99
Hints of Ginseng and spice notes with a rich and smooth taste

Perfect Happy Hour cocktail for your Zoom hang out with your friends

Russian Standard Gold is inspired from an ancient Siberian vodka recipe made popular by Peter the Great and has extracts of Siberian Golden Root. This ingredient creates a unique rich tasting vodka.

Raspberryoska: 50ml Russian Standard Original, 6-8 Raspberries Juice of half a Lime, 3 tsp. Sugar Crushed Ice. Muddle the lime juice, sugar and raspberries to create a paste. Top up with crushed ice. Add Russian Standard vodka and stir well. Add extra crushed ice and garnish with a few raspberries.
$28.29
The addition of strawberry completes a list of 10 unique botanicals that give Beefeater Pink its refreshing vibrant taste. Botanicals include juniper, strawberry, lemon peel, coriander seed, almond, Seville orange peel, orris root, liquorice root, angelica root, and angelica seed.

Warm Sunday afternoon sitting on your porch

The Founder James Burrough would often experiment with new flavoured Gins and liqueurs, purchasing his ingredients from London's Covent Garden markets in the 1800s.

Pink Refresher: 35ml Beefeater Pink Strawberry, 25ml raw pomegranate juice, 20ml honey syrup (1:1), 15ml fresh lime Topped with sparkling water. Add Beefeater Pink, pomegranate juice, honey syrup and fresh lime to shaker. Shake and strain into a high ball. Add ice and top with sparkling water.