Navigate to:
EXPÉRIENCE: Product Advisor Favourites

EXPÉRIENCE Homepage
Spring is finally here, and we've brought in some great spirits to celebrate! Raise a glass to the arrival of spring with a delicious cocktail. Take the time to Experience some of our carefully selected seasonal recipes below.

750 ml
$64.99


Colour: amber gold. Aroma: sweet, woody and oaky with a hint of vanilla. Taste: exceptionally smooth with notes of caramel, vanilla and a hint of chocolate balanced with the spiciness of rye and black currant. Finish: smooth and lingering with the complexity of spice, warm vanilla and dark fruit that keeps you coming back for more.

Perfect cocktail to relax after some yard work.

Made with 100% Canadian Prairie Rye and aged for a minimum of 5 years, Alberta Premium is the original 100% rye.

The Cut Sleeve: 2 oz of Alberta Premium, 3/4 oz coconut milk, 1 oz Korean corn tea, 1/2 oz salt syrup. Mix all ingredients into a shaker, double strain over a single large ice cube.
750 ml
$49.99

A rich taste that gradually envelops the mouth with natural sweetness and complex flavour of the rice.

After your spring cleaning is all done.


Made with 100% Japanese white rice, the name Haku means "white" in Japanese. The word can also be read as "brilliant" – a tribute to the craft of mastering a clear, clean, and luminous vodka.

HAKU-HI: 2 oz Haku Vodka, 4 oz soda water. Pour Haku Vodka into glass and add ice. Pour Soda water and garnish with a lime peel.
700 ml
$32.99


Licor 43 Orochata has unmistakable taste: it is sweet, light and at the same time rich on aromas from far East spices. A refreshing drink, absolutely different than any other cream liqueur ever imagined. Once tasted it doesn't leave you indifferent, you like it or you love it!

Watching the sunset on your deck.

Orochata is the made from the fusion of the traditional Horchata from Valencia & Licor 43 Original which combine to make a deliciously light and silky Spanish liqueur.

BALÓN 43: 1 1/3 oz Licor 43, 3 1/2 oz sparkling water, Juice from half a lemon, Lemon and Orange slice. Fill your glass with ice cubes and pour the sparkling water, then add the fresh lemon juice. Finally pour the Licor 43. Stir and garnish with the lemon and orange slices.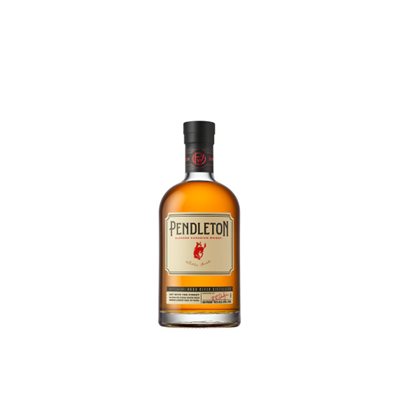 750 ml
$34.99
Vanilla, honey, butterscotch, and custard join together for a pleasing aroma on the nose. Hint of freshly grated cinnamon bark. It is warm on fall fruits and honey are balanced with a hint of spice to balance the flavor. A medium balance and smooth finish.

Perfect for a facetime date with your friends.

Oak barrel-aged whisky distilled in Canada using the finest ingredients. An uncommonly smooth taste and rich, complex flavor. Official Spirit of the ProRodeo Cowboy Association.

Pendleton Shot
750 ml
$59.99


Aged in American oak barrels and lastly charcoal filtered, Don Papa is light and fruity on the nose, smooth and delicate on the palate with flavours of vanilla, honey and candied fruits and a long textured finish.

Happy Hour drinks at home.

Don Papa Small Batch Rum is richly flavour some. Produced on the southern island of Negros in the Philippines, Don Papa is made using sugar cane grown on the island. Don Papa Rum is made from "Black Gold", some of the Richest and Sweetest Molasses in the world.

Papa Negroni: 1 1/2 oz Don Papa Rum, 3/4 oz Sweet Vermouth, 1 oz Aperol, Sprig of Rosemary, Grapefruit wedge. In a mixing glass filled with ice, add the Aperol, sweet vermouth and Don Papa. Stir gently. Garnish with sprig of rosemary and a grapefruit wedge.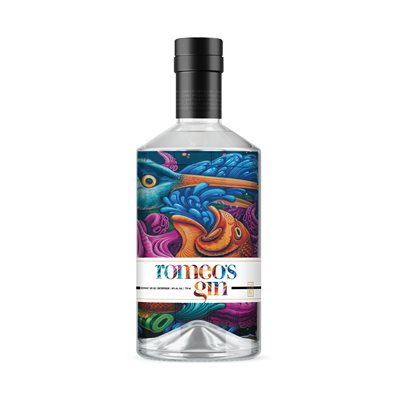 750 ml
$44.99
Romeo's Gin is an inspiring gin with a unique aromatic signature based on juniper, lavender, cucumber, almond, dill and lemon. The gin is reminiscent of the first days of spring.

Ideal drink for Netflix binge watching Love is Blind

Every edition of Romeo's Gin is curated by a local urban artist, and a pourcentage of the sales goes to the promotion of urban art and culture in Montreal and beyond.

Romeo's gin : 2 1/2 oz Romeo's gin, 1/3 oz Dill pickle juice, 1/2 oz Dolin Vermouth, Lemon peel & fresh dill. Combine all the ingredients, except for the garnish, in an ice-filled shaker. Shake well and strain into a chilled martini glass. Garnish with the lemon and the dill.