Navigate to:
Expérience: Producer Profile Frescobaldi

Expérience Homepage
Spirits with a creative side
This selection of limited release EXPÉRIENCE Spirits is all about celebrating those distilleries who embrace the artistic side of crafting a fine spirit. From the small batch Beattie's Farm Crafted Sweet Potato Vodka, to the hand-harvested agave in Corazon Reposado, these spirits each tell the story of a family, a region, or an ancient technique. Like all EXPÉRIENCE releases, these spirits are available in very limited quantities. Explore the flavours below and click on the bottles to learn where to find one near you.

Glenadlough Wild Botanical Gin 750ml
$44.99

Cool and mellow with hints of lemon balm and fresh meadow and grass. Finishes with autumn fruits and warm spice.

After a late winter hike exploring the Midland Ice Caves.

This gin is made from wild plants foraged from the mountains around the distillery. Everything picked is used within hours to retain its freshness and flavour.

With so many delicious botanicals, you don't need anything more than ice and some tonic.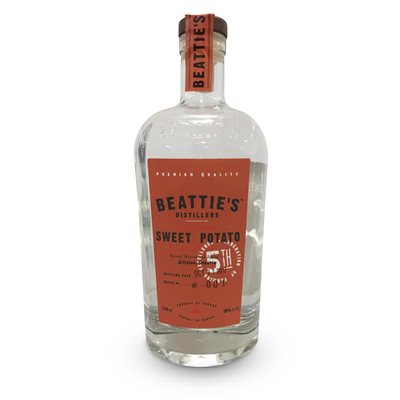 Beattie's Farm Crafted Sweet Potato Vodka 750ml
$34.99

Smooth and silky on the tongue. A buttery bouquet with flavours of potatoes, vanilla, citrus and earth.

After your farmer's market haul, reward yourself with brunch.

A family owned distillery that specially selects sweet potatoes from their family farm.

Switch up the classic Screwdriver by using blood orange juice.
Stalk & Barrel Canadian Whiskey Red 750ml
$35.99

Sweet on the tongue at the beginning followed by toasted granola and bitter sweet chocolate. Heath honey and fresh clover add some gentle floral notes.

Celebrate International Whisk(e)y day on March 27th...who are we kidding? Every day is whiskey day.

They were Ontario's first micro-distillery, beginning production in March 2009.

Bring out the chocolate notes with an Espresso Old Fashioned: 1 double shot of espresso + 1 oz Stalk & Barrel Canadian Whiskey Red + 1/4 oz of simple syrup and a dash of bitters.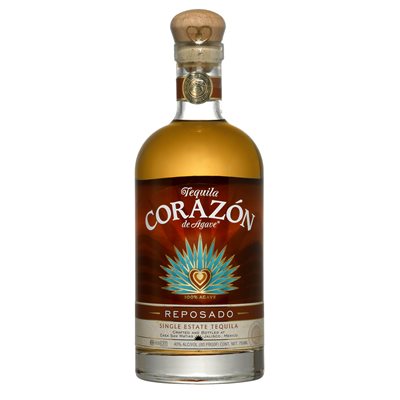 Corazón Reposado 750ml
$49.99


Clean, spicy and woody flavours with a layering of dried fruits and caramel. Fragrances of vanilla, agave and almonds.
Did someone say Taco Tuesday? It's the perfect excuse to bust out the tequila and pair with your favourite fish tacos.


Spanish for 'heart', the word Corazón expresses their boundless enthusiasm for creating the world's finest tequilas. Every bottle of Corazón is made from 100% blue Weber agave harvested by hand in Los Altos de Jalisco, Mexico.
Bring the tequila to life in a Rosada: 1 1/2 oz Corazon Reposado + 3 oz grapefruit juice + 1/2 oz lime juice + 1 oz simple syrup + sprig of fresh rosemary for garnish.
Noxx & Dunn Florida Rum 750ml
$32.29

Spicy, oak flavours with hints of sap, honeycomb, brown sugar and baking spices. Made from 100% Florida sugar cane molasses and aged in American Oak barrels.

What's better than a weekend road trip with the perfect playlist? Coming home and relaxing with a sweet cocktail before heading back to work on Monday!

Noxx & Dunn produce blends of rums that have been aged 2, 4 and 5 years - the distillers behind them believe this aging time produces the most consistent and drinkable product.

Enjoy a taste of the south with a Florida Georgia Lime: 1 oz Noxx & Dunn 2-4-5 Florida Rum with equal parts orange juice, peach nectar and lime flavoured soda water.
Zaya Gran Reserva Rum 750ml
$69.99

Flavours of spice, caramel cocoa, citrus and caramelized sugar. Hints of sweet caramel, vanilla and bananas with a velvety, smooth finish.

Jealous of all those down-south vactioners? Enjoy a taste of the sun with this rum from Trinidad and Tobago and the money left in your savings account.

Zaya Gran Reserva is produced in Trinidad and Tobago – known as the "Land of the Hummingbird". These rums are aged in oak barrels for no less than 12 years and distilled 5 times.

Escape to Trinidad and Tobago with a Gran Mojito: Muddle 3 fresh mint springs in a tall glass with 1 tsp of sugar. Add 1 1/2 oz of Zaya Rum and 3/4 oz of lime juice. Top with Lemon Lime Soda.