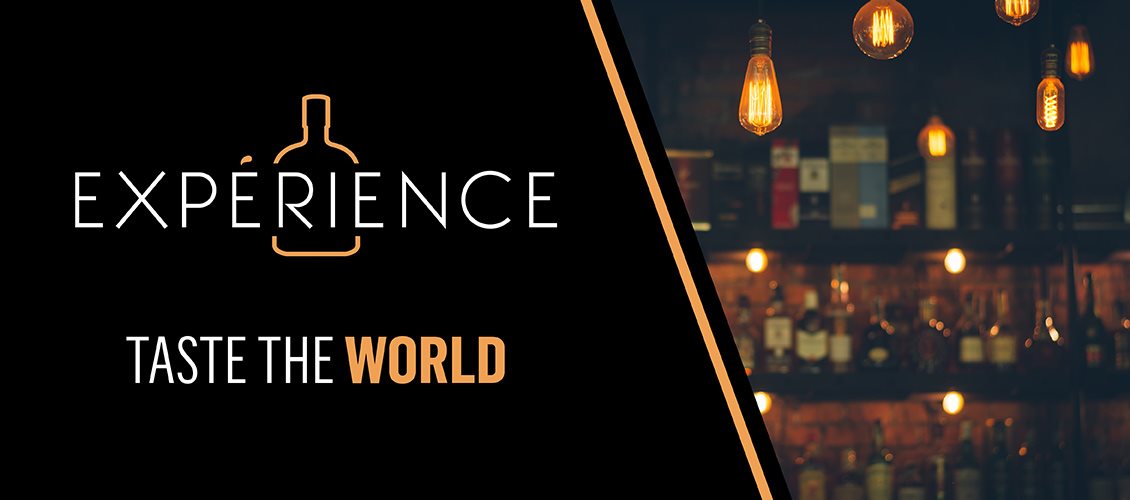 Navigate to:
Expérience: Wines for Entertaining

Expérience: Vintages

Expérience Homepage
We went globe-trotting to bring you this selection of limited release spirits. Each bottle represents the spirit of its home, from Poland to Trinidad, Japan, South Africa, Brazil, and even Nova Scotia's Annapolis Valley. Take a trip around the world with unique bottles of whisky, gin, vodka, rum, or Brazilian Cachaça. These unique picks are a great start to any get together. Google some new recipes, find a Spotify playlist, and familiarize yourself with another culture from the comfort of your home.

These imports have arrived in very limited quantities, so don't miss your flight!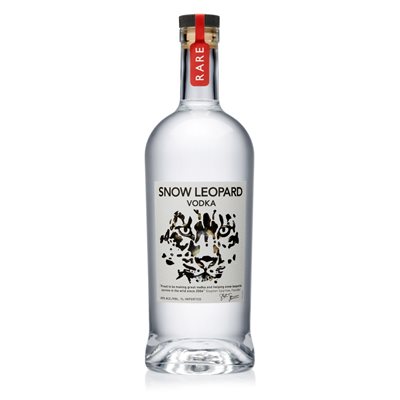 Snow Leopard Vodka 750ml
$39.99

Fresh floral and anise aroma. Rich body of creamy vanilla, nut and peppery spice flavours with an ultra smooth finish.

Perfect for Après ski!

Created by entrepreneur and philanthropist Stephen Sparrow, Snow Leopard Vodka is a spelt grain vodka handcrafted in Poland. The company dedicates 15% of all profits to the Snow Leopard Trust.

After a day out in the snow, warm up with a Mission Martini made with Snow Leopard Vodka, dry vermouth and a sprig of rosemary.
Plantation Trinidad 2003 750ml
$49.99

Aromas of chocolate, mango and honey. Flavours of citrus with bakery spice notes at the end.

Need a party theme? Have your own Carnival festival as an ode to this rum. Costume with the most feathers wins!

From the Land of the Hummingbird to the City of Francois 1er, this delicious Trinidadian Rum was aged a total of 12 years, including 4 years in Cognac casks.

A sweet flavour with delicate tastes of gingerbread, spice cake and vanilla biscuits.
Roku Japanese Gin 750ml
$49.99

Complex, multi-layered yet harmonious flavour of botanicals. Gin taste in the base plus Japanese botanical notes of yuzu (Japanese citrus fruit) as the top note. Smooth and silky textures

Unplug for the night! Relax by the fire and play some mahjong.

The six natural Japanese botanicals (Sakura flower, Sakura leaf, Sencha tea, Gykuro tea, Sansho pepper, Tuzu peel) are embossed on the hexagonal bottle that symbolizes ROKU (which means 'six' in Japanese). The bottle lable is also printed on traditional waship paper, a nod to Japanese craftsmanship.

Enjoy the botanicals in a classic gin & tonic. For a twist, add a piece of fresh ginger.
Three Ships 5 YO 750ml
$39.99


Slightly sweet with a full peaty character, ending with fruit and warm spices.
Reward yourself by the fire after a day of snowshoeing one of NB's beautiful parks.


Named the World's Best Blended Whisky in 2012 and has received a 93/100 by Jim Murray in 2015.
Perfect for pairing with strong flavours like blue cheese and smoked chicken.
Leblon 750ml
$34.99

Pleasing layers of cane, spices, and fruits. Clean taste, silky texture. Smooth entry, with a creamy full body, and notes of toasty vanilla, crème brulee, and butterscotch. The spirit warms in the mouth and leaves a gentle sweetness in the middle of the tongue that flowers as it lasts, much like a refined tequila.

Sick of winter? Crank the heat, turn on some tunes and have a tropical party.

Leblon has a dedicated team of can cutters that cut each piece of sugar cane by hand.

Try it in the National cocktail of Brazil - the Caipirinha. Muddle 1/2 a lime with 2 tsp of sugar. Add 2 oz of Leblon and shake with ice. Pour into a glass and garnish with a lime wedge.
Barrelling Tide 5 Fathom Dark Rum 750ml
$43.99

A true Maritime rum - fermented from New Brunswick molasses and distilled and barrel aged in Nova Scotia. A smooth rum with the beautiful flavour of molasses and subtle underlying spices.

Celebrate this rum's heritage with a good ol' Maritime Kitchen Party.

5 Fathom Dark Rum won a silver medal at the Canadian Artisan Spirits Competition in 2018.

Indulge your sweet tooth and use this rum in the classic dessert - banana's foster.