Sangria is the perfect patio crowd pleaser. It's got fruit, it's got bubbles, it's got wine…or does it? This patio season blow your guests away with this fresh take on a summer staple.
Strawberry Kiss Sangria
1 lemon, cut into slices
8 fresh strawberries, hulled and sliced
2 oz orange liqueur
1 can rosé cider

In a cocktail glass filled with ice, add fruit and orange liqueur. Top with cider.
Make it with:
YORK COUNTY CIDER STRAWBERRY CIDERITA 355 ML
$3.50
COINTREAU 750 ML
$35.79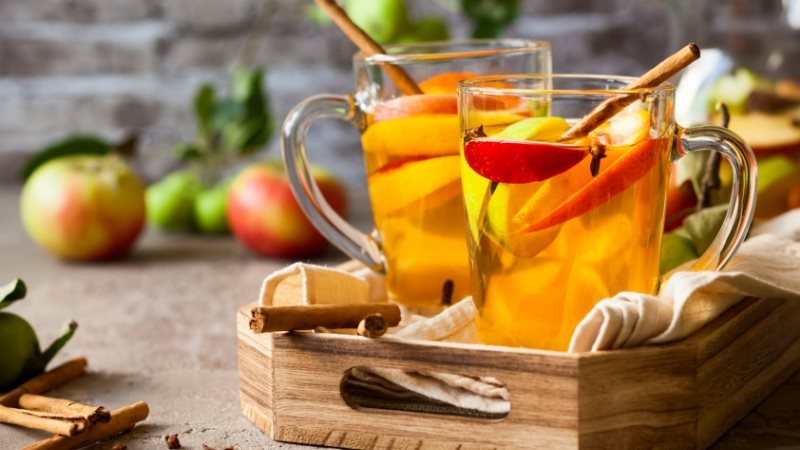 Hard Apple Sangria
2 cups of your choice of sliced assorted fruit: apples, pears, oranges, berries
1/2 cup vodka
12 oz hard apple cider
1/2 cup apple liqueur/brandy
1/4 cup honey
3 cinnamon sticks
1/4 cup simple syrup (optional)
10 oz of sparkling apple juice
1 bottle of Prosecco, chilled

In a large glass pitcher, combine the first 7 ingredients and set aside to macerate for 15 minutes. Just before serving, add the sparkling apple juice and Prosecco. Stir well and serve at once.
NO BOATS ON SUNDAY 500 ML
$4.99
CROWN ROYAL APPLE 750 ML
$33.29
Fizzy Pear Sangria
1 pear thinly sliced
3 cinnamon sticks
1 bottle Prosecco
2 12-ounce cans hard pear cider
In a large pitcher, combine the ingredients, stir well and serve.
Make it with:
OKANAGAN PREMIUM CIDER HARVEST PEAR 473 ML
$3.99
CAVICCHIOLI PROSECCO EXTRA DRY DOC 750 ML
$19.99