For some of us, summer is all about beating the heat chilling out. Whether we're floating on a river, relishing an air-conditioned room, or licking our sticky popsicle hands: there is something satisfying about mastering the summer elements. Explore 9 of our favourite blended drinks for lovers of wine, beer, coolers, and cocktails! The team at an ANBL store near you would love to help you track down any of the products below, or even fine-tune any of these recipes for your specific occasion!
Henry's Orange Float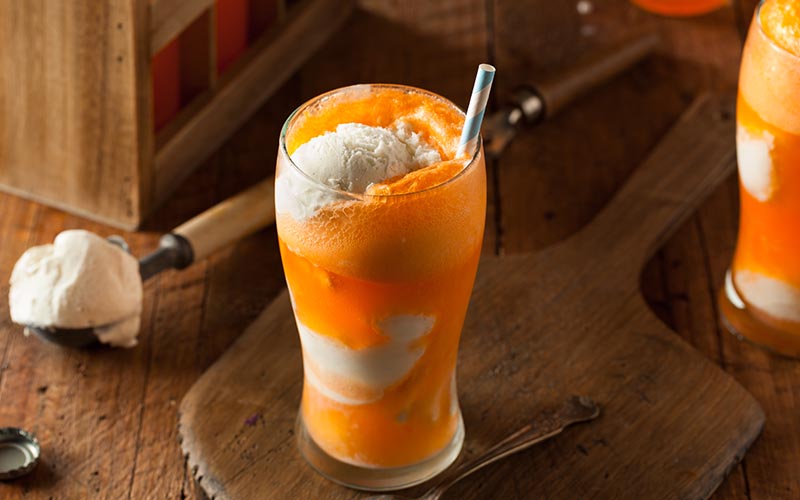 Let's revive this summer classic with a twist. Dive into an orange float to break the heat this summer!
2 scoops vanilla ice cream
1 cup Henry's Hard Soda
Place 2 – 3 scoops of vanilla ice cream in a tall glass. Slowly pour 1 cup of Henry's Hard Orange Soda over the ice cream. Enjoy!
Make it with:
Henrys Hard Soda Orange ($15.99)
Frozen Margarita

Frozen margaritas are essential for any summer gathering, so why not throw a few Black Fly Tequila Margaritas into the freezer while you prepare for the bash of the summer? Easy peasy!
Transform Black Fly Tequila Margarita into a delicious frozen cocktail. Simply place any Black Fly bottle in the freezer and freeze to frozen. Let stand 5-10 minutes and squeeze into a cocktail glass for the ultimate slushy refresher.
Make it with:
Black Fly Tequila Margarita (regular $12.99, July 11 – 15 $9.99)
The Old Orchard Cocktail
This cider cocktail comes with a classic twist, for old times' sake.
1.5 oz of rye whiskey
0.75 oz of simple syrup
05 oz lemon juice
In a mixing glass combine whiskey, simple syrup, and fresh lemon juice. Add ice and shake for 15 seconds to blend flavors. Strain over ice and top off with Angry Orchard Cider.
Make it with:
Angry Orchard Crisp Apple ($4.29)
CHOCOLATE BREWED SHAKE-UP
A delicious chocolate shake … made delicious-er with stout!
473 ml stout (we suggest Broadhead Dark Horse Stout, $4.80)
1 tsp instant coffee grounds
1 pint chocolate ice cream
Caramel syrup to taste
Pour all ingredients into a blender and blend just until mixed. Pour the mixture into two pint glasses and drizzle with caramel syrup and top with few chocolate-covered espresso beans.
Make it with:
Broadhead Dark Horse Stout ($4.80)
Frozen Beer Margarita
Give your Margarita a facelift!
1 cup lime juice, frozen in ice tray
¾ cup tequila, chilled
½ cup triple sec, chilled
¼ cup orange juice, frozen in ice tray
3 tablespoons powdered sugar (more if desired)
6-8 ice cubes
1 bottle Corona
Extra lime and coarse kosher salt for garnish
In a blender, combine everything except for beer and blend until smooth. Transfer the mixture into a pitcher and add beer. Rim the glasses with lime juice and salt and fill with margarita. Enjoy! Make-ahead tip: you can freeze the beer margarita in freezer until ready to serve. You can add beer before or after freezing.
Make it with:
Corona Extra ($36.98)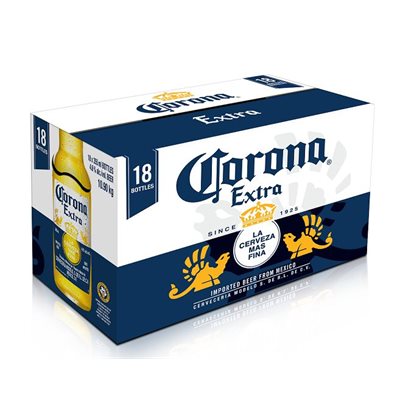 Frozen Peach White Wine Sangria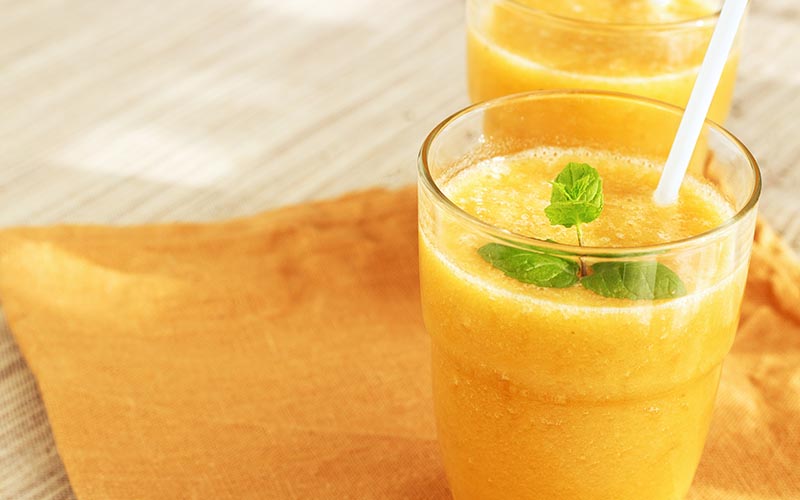 This is a quick and easy white wine drink to whip up on those hot summer days! Adding the frozen peaches gives your sangria a twist for the perfect way to cool off.
1 cup frozen peaches
1 cup white wine (we suggest XOXO Pinot Grigio Chardonnay Sparkling 750 ml, $12.99)
1 tbsp lime juice
2 tsp sugar
Servings: 2
Combine all ingredients in a blender and mix until smooth. Serve in two glasses immediately & enjoy!
Make it with:
XOXO Pinot Grigio Chardonnay Sparkling 750 ml ($12.99)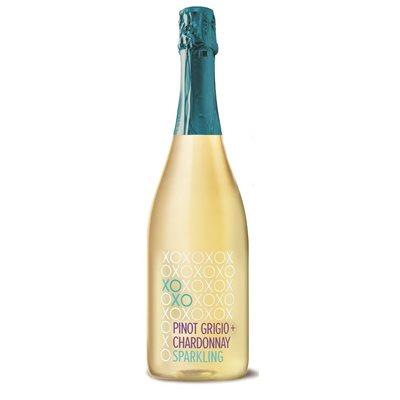 Strawberry Rosé Slushies (Frosé)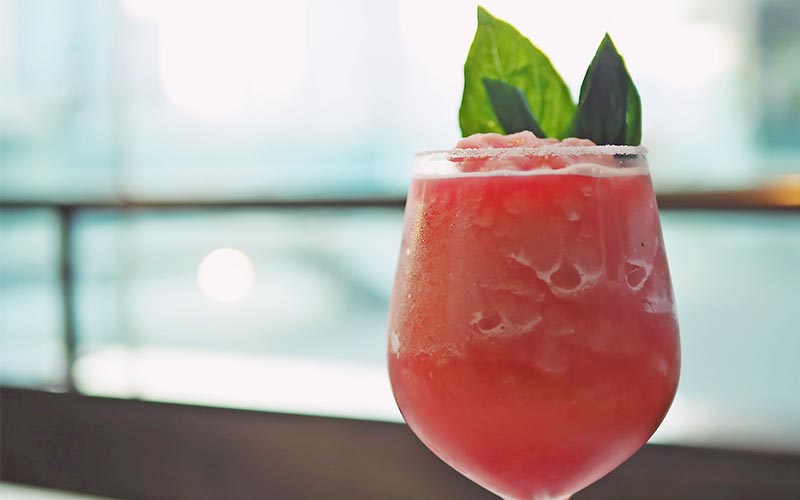 1 bottle of hearty rosé (we suggest: Selkie Frizzante Rosé, $19.99)

½ cup sugar
8 ounces strawberries, hulled
2 ½ oz of fresh lemon juice
Servings 4-6
Pour your bottle of rosé into a 13x9" pan, freeze until almost solid. It won't completely solidify - it should take about 6 hours. In a saucepan, bring the sugar and half of water to a boil. Stir constantly until the sugar dissolves. Add your strawberries, then remove from heat and let sit for 30 minutes to infuse the syrup with the strawberry flavor. Scrape your rosé into a blender, add lemon juice and 3 ½ ounces of strawberry syrup and 1 cup of crushed ice. Purée until smooth. Transfer from blender to freezer and freeze until frosé is thickened like a milkshake - about 30 minutes. Blend one more time until frosé is slushy. Divide among glasses and serve!
Make it with:
Selkie Frizzante Rosé ($19.99)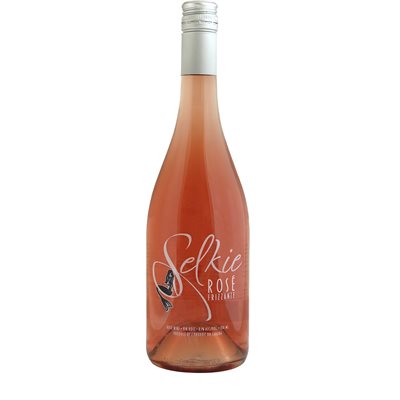 Marvelous Mapleshake

It's creamy, it's Canadian, and it's delicious!
2 oz Cabot Trail Maple Cream Liqueur (now $28.98, save $2)
2 scoops ice cream
½ oz milk
Blend until smooth. Pour into a glass and top with whipped cream or ice cream.
Make it with:
Cabot Trail Maple Cream Liqueur (now $28.98, save $2)
Banana Daiquiri

Daiquiris have long been an indulgence we order at a resort or restaurant, but a good blender can make these an at-home treat!
2 oz Bacardi Superior 3L ($120)
½ oz Triple Sec
1 banana
1 ½ oz lime juice
1 tsp. sugar
Crushed ice
Blend ingredients until smooth.
Make it with: