This holiday season is the perfect time to try something new. Whether you are hosting a small gathering or joining a virtual party this year, try one of these festive cocktails to brighten your spirits. Cheers!
Click here for other holiday deals, gift ideas, recipes and more!
Cider Sangria
2 apples, sliced thin
1 orange, sliced thin
1 pear, diced
1 cup frozen cranberries
2 cups cranberry juice
2 cups hard cider
1 bottle (750ml) red wine
Add apples, orange, pear and cranberries to a large pitcher. Add juice, cider, and wine, then stir. Chill in refrigerator for 8 hours before serving. Serve in a glass with ice.
Make it with:
Cranberry Moscow Mule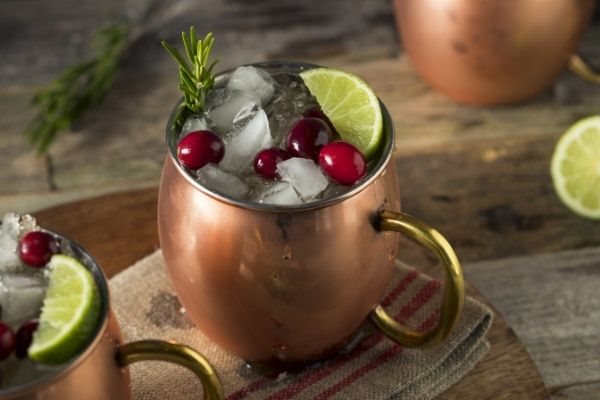 4 oz ginger beer
4 oz cranberry juice cocktail
2 oz vodka
Lime
Rosemary and fresh cranberries for garnish
In a cocktail shaker filled with ice, add ginger beer, cranberry juice, vodka, and the juice squeezed from ½ a lime. Shake for 20 seconds, then pour into copper mug. Top with cranberries and garnish with a lime wedge and sprig of rosemary, if desired.
Make it with:
Holiday Brunch Mimosa
Prosecco
3/4 cup pomegranate juice
Lemon wedge
Granulated sugar
Rim a champagne flute by running the lemon wedge along the edge of the glass and dipping it in sugar. Add the pomegranate juice into the flute and top with prosecco.
Make it with:
Mele Kalikimaka Cocktail
1/2 oz simple syrup
2 oz coconut rum
1/2 oz lime juice (freshly squeezed works best)
2 oz milk
Cranberries & rosemary, for garnish
In a glass with ice, add simple syrup, lime juice, and coconut rum, then stir well. Top with milk and garnish with cranberries and rosemary, if desired.
Make it with:
The Grinch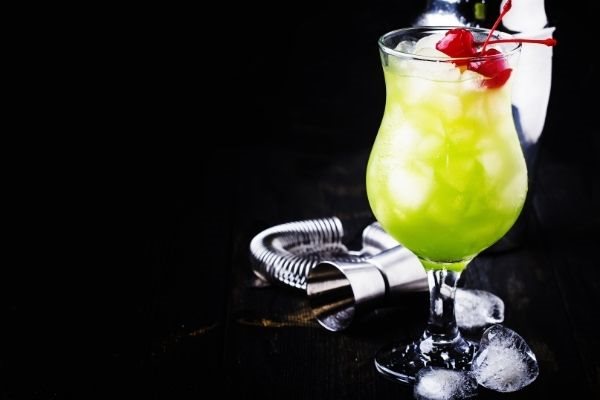 1 oz melon liqueur
1 oz white rum
5 oz lime soda
Maraschino cherries, for garnish
In a glass with ice, add melon liqueur, rum and soda. Stir gently. Top with cherries for garnish.
Make it with:
Christmas Punch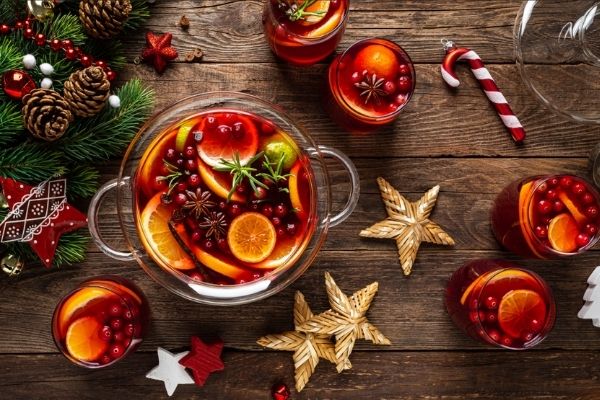 1 cup apple juice
3 cinnamon sticks
2 star anise
2 cups cranberry juice
1 cup pineapple juice
2 cups pomegranate juice
2 cups prosecco
2-3 oranges, sliced
1 cup cranberries, fresh or frozen
The day before you make the punch, combine the apple juice, cinnamon sticks and star anise, then keep in the fridge overnight. The next day, add the apple juice to a punch bowl, along with the cranberry juice, pineapple juice, pomegranate juice, and champagne. Stir well, then add orange slices, cranberries, cinnamon sticks, and star anise, for garnish. Add ice, if desired.
Make it with: