Non-alcohol Food Pairings
While there are lots of resources on pairing food with wine or beer or cocktails, it's often more difficult to find information on pairing food with non-alcohol alternatives. Here are some options for non-drinkers, or for between alcohol beverages.
MEALS
Pasta: Sparkling Water
Sushi: Green tea
Pizza: Cola
Indian food: Ginger Ale
Seafood: Lemonade
Steak: Pomegranate Juice
Fried Chicken: Sparkling White Grape Juice
Barbecue: Iced Tea
Pork Tenderloin: Cranberry Juice
Curry Dishes: Ginger Ale
DESSERTS
Chocolate Gelato: Decaf Coffee
Sticky Buns: Dark Roast Coffee
Chocolate Cake: Cranberry Juice
Cinnamon Buns: French Roast Coffee
Carrot Cake: Ginger Ale
CHEESE
Gouda: Tea
Creamy Cheeses: Coffee
Blue Cheese: Hot Chocolate
Goat Cheese: Lemonade
Firm Cheeses: Lemon Lime Soda
All Beers are NOT Created Equal
The alcohol content of a beer varies from 1.1 to 11 per cent and up. Compare how your beer choices are adding up to 1 standard drink (1 standard drink contains 17 ml of pure alcohol):
Having trouble viewing the image? Download it here.
Also consider your serving size … see how many standard drinks are in the beer serving sizes below (based on a standard 5% beer):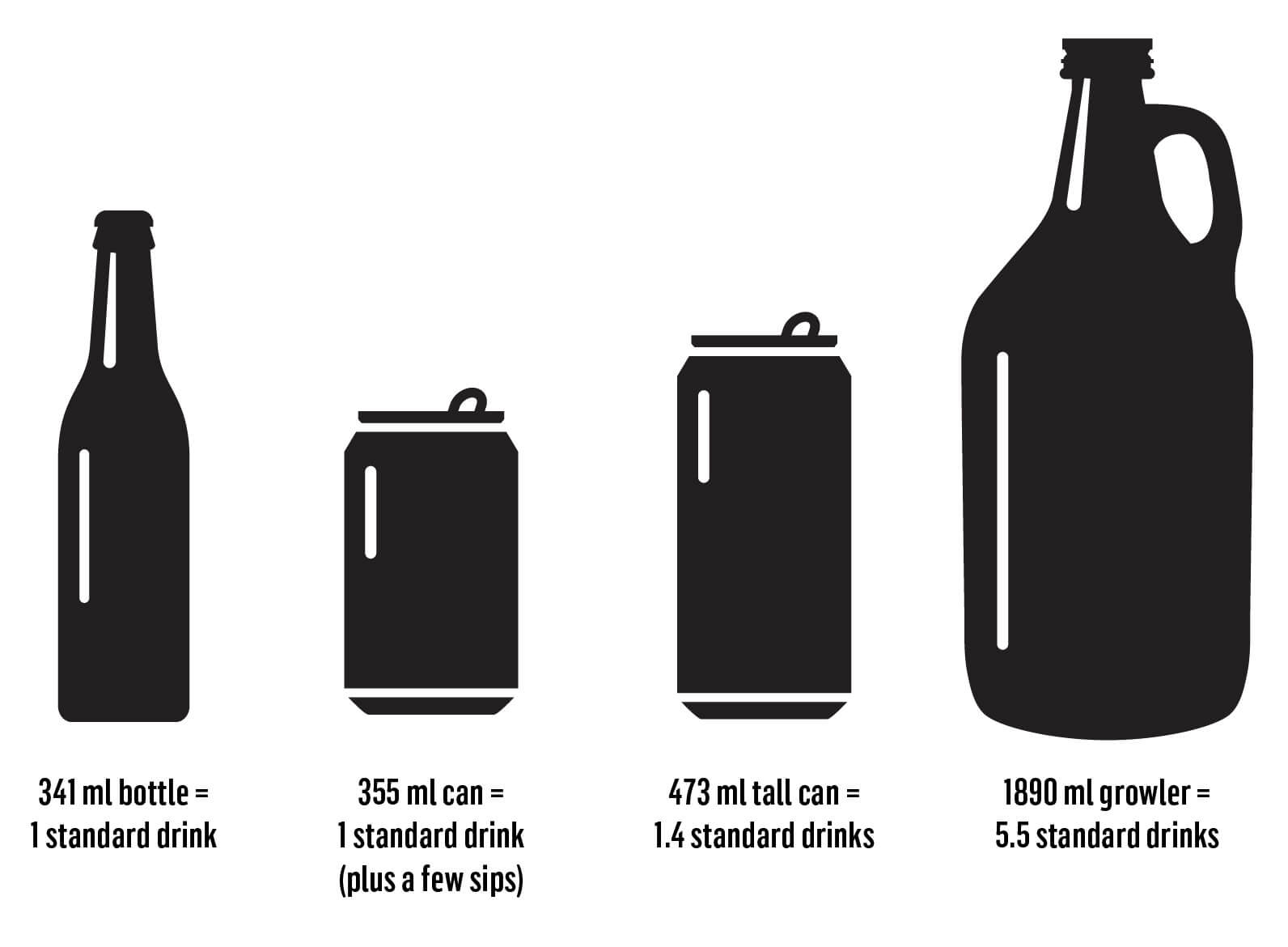 Having trouble viewing the image? Download it here.