Bring Home the Tropics
Didn't get a tropical vacation this winter? Not to worry … jack up your thermostat, grab a glass and bring the tropics home with a selection of coolers! These coolers are crisp, refreshing, and full of tropical fruit flavours like grapefruit, lemon, lime, mango, pineapple and passionfruit. We love the full flavour of Georgian Bay Gin and Vodka Smash, and Smirnoff Ice Peach Bellini and Raspberry, but we're really excited that Splash Tropical Grapefruit is low calorie and has no added sugar.

Do you have any new favourite coolers? Tag us on Instagram @ANBL #ANBL for a chance to be featured on our feed or in Sociable! magazine!

Georgian Bay: Gin Smash or Vodka Smash 473ml each
Photo credit: Georgian Bay Spirit Co. on Instagram
$3.99/UNIT
Gin Smash is a crisp and refreshing blend of natural lemon, lime and tangerine flavours, with a light mint finish. Vodka Smash is a tart and refreshing blend of natural lemon, lime and grapefruit flavours. Both are lightly carbonated and not too sweet.

Smirnoff Ice: Peach Bellini & Raspberry 6 x 355ml each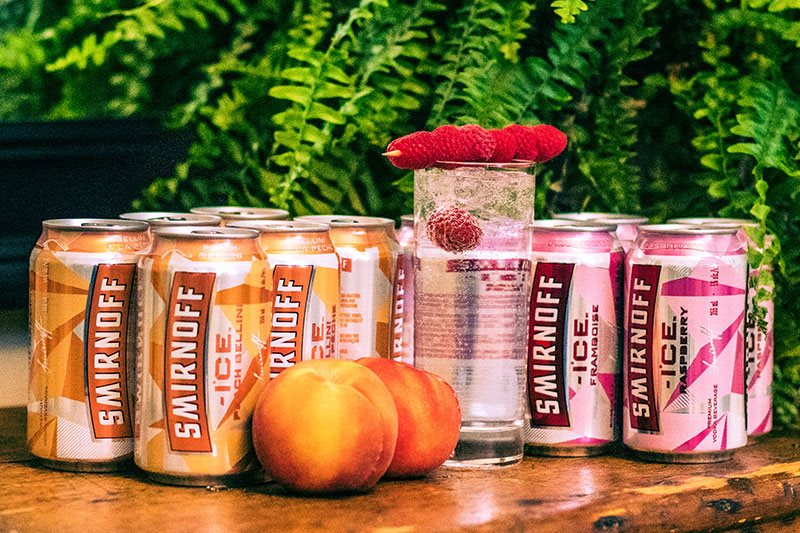 Reg. $16.29/UNIT
NOW: Buy 2 save $3
Peach Bellini, inspired by the classic cocktail, is a blend of premium Smirnoff vodka, soda and sweet fruit flavours. Active and bubbly, expect sweet peach flavours. Raspberry has a vanilla nose, with juicy red raspberry flavour and a perfect tart finish. Both have a great balance of flavour and sweetness.

Splash Tropical Grapefruit 4 x 355ml
Photo credit: Splash Spiked Sparkling Water on Instagram
$11.99/UNIT
Splash Tropical Grapefruit has no added sugar, no artificial sweeteners, and only 110 calories. Pours clear, with aromas of grapefruit and tropical fruits. Unsweetened, light and effervescent, the flavour reflects the aromas with a grapefruit lead, supported by notes of passionfruit, mango and pineapple.