Another great summertime favourite: Wheat ales. If you have yet to enjoy one of these on a sunny patio, then you aren't doing it right! Wheat ale has three main styles, American wheat ales, Belgian wit biers and the cloudier German wheat ales.
What should I be tasting?
Wheat ales are effervescent. They are known for their higher levels of carbonation. They can be fruity in flavour, often giving tastes of orange, or in the German styles, bananas and clove. While there are flavours that ring true for all three styles, they each have their own distinct mouthfeel. This is in part due to the carbonation mentioned before, but also the cloudiness of the unfiltered German style. The cloudiness in the German style is so important to its flavour and feel, it is recommended you turn the bottle gently before opening to allow the sediment to be disbursed.
What should I snack on while enjoying my Wheat ale?
Think summer! Foods that are light and fresh really compliment the sharp taste of a wheat ale. Try a fresh salad with cucumbers and vinaigrette with your American Wheat or a crispy fish and chips. That squeeze of lemon will set this pair off! When enjoying the Belgian style of this beer, you can go up in flavour intensity with your meal. Try some steamed muscles, or better yet: Steam the muscles right in the beer! In fact, any shellfish is going to be a perfect match for the higher carbonation in this style. It is light enough to balance the richness of the seafood. With your German wheat ale, go for charcuterie. The heavier mouthfeel of this style stands up to cured meats, sausage, and ham, while the carbonation cuts through cheeses. One of the best pairs being a smokey gouda.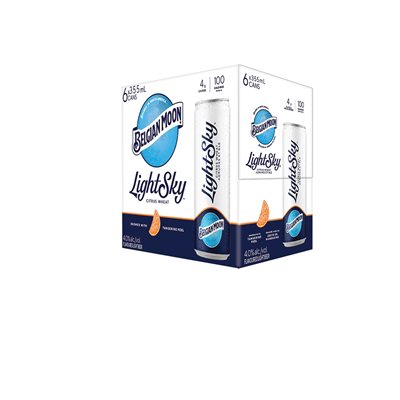 Belgian Moon Light Sky is a lighter profile wheat beer with the citrus flavors expected from Belgian Moon but with less calories and lower ABV.
$14.49
Hoegaarden is an authentic Belgian wheat beer. In fact, it is the original "Wit" beer! First brewed in 1445, this top fermented beer is refermented in the bottle or keg. Hoegaarden has a distinctive cloudy yellow colour delivering a sweet and sour beer.
$16.79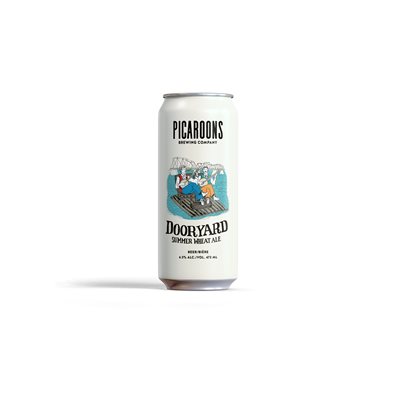 Picaroons Dooryard Summer Ale 473ml
Summer wheat ale brewed with coriander and orange peel. Aromas of bread and citrus, and a clean refreshing palate with hints of orange.
$4.25
Crowned world's best Weizen beer by the World Beer Association when it launched in 2007. Grolsch Weizen is a German style weizen from Holland, brewed following the German reinheitsgebot (purity laws) only wheat malt, barley malt, hops, water and yeast are used during brewing.
$3.79
Bavarian Pure German wheat beer with a malty sweetness. Gently spiced wheat and yeast aromas blends with mildly bitter hops. Smooth, crisp and a creamy body and a pleasant effervescence.
$4.39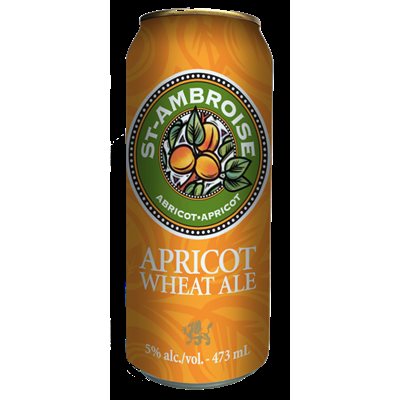 St-Ambroise Apricot Wheat Ale 473ml
Natural apricot flavour is married to barley and wheat malts to give St-Ambroise Apricot Wheat Ale its uniquely delicious, subtly sweet taste. A natural, delightfully refreshing choice for adventurous palates that appreciate a light ale with a playful twist.
$3.58